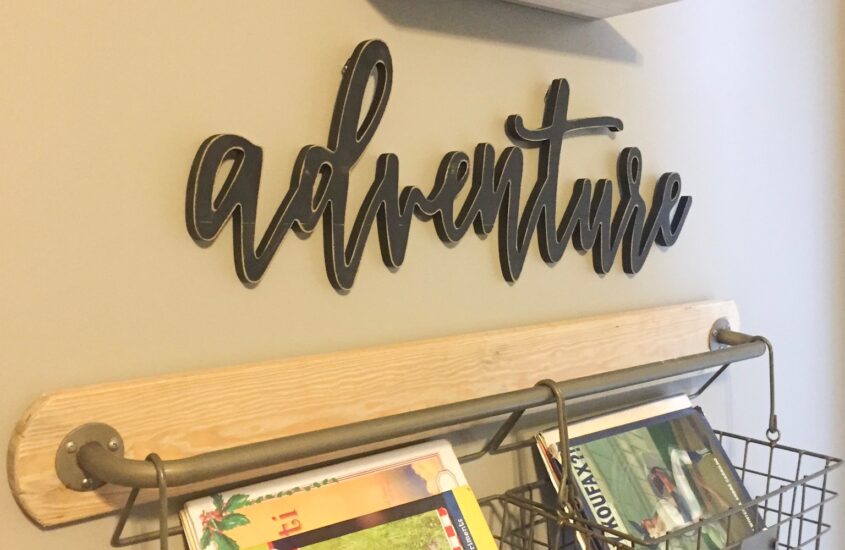 When decorating for my kid's rooms, its hard for me to let go and let them choose what they want. I know, its really not important and its their space. But hey, I'm the one that has to paint the room and paint isn't something I want to do every week when they want to change. Ha!
Boy's Room
This was the same for this Mom. She wanted something both her son and daughter could grow into that wasn't going to tie them down to one set thing. Remember when, themes were the "in" thing for rooms. You picked your theme and decorating the whole room around that. We aren't going to go there with this project.
The boy's room that I started with had everything he needed for his room to grow with him. He just needed some of his personality to be added in wall art and décor along with some storage. It was a great room for a growing boy already! It just needed a little of his personality and to keep him organized.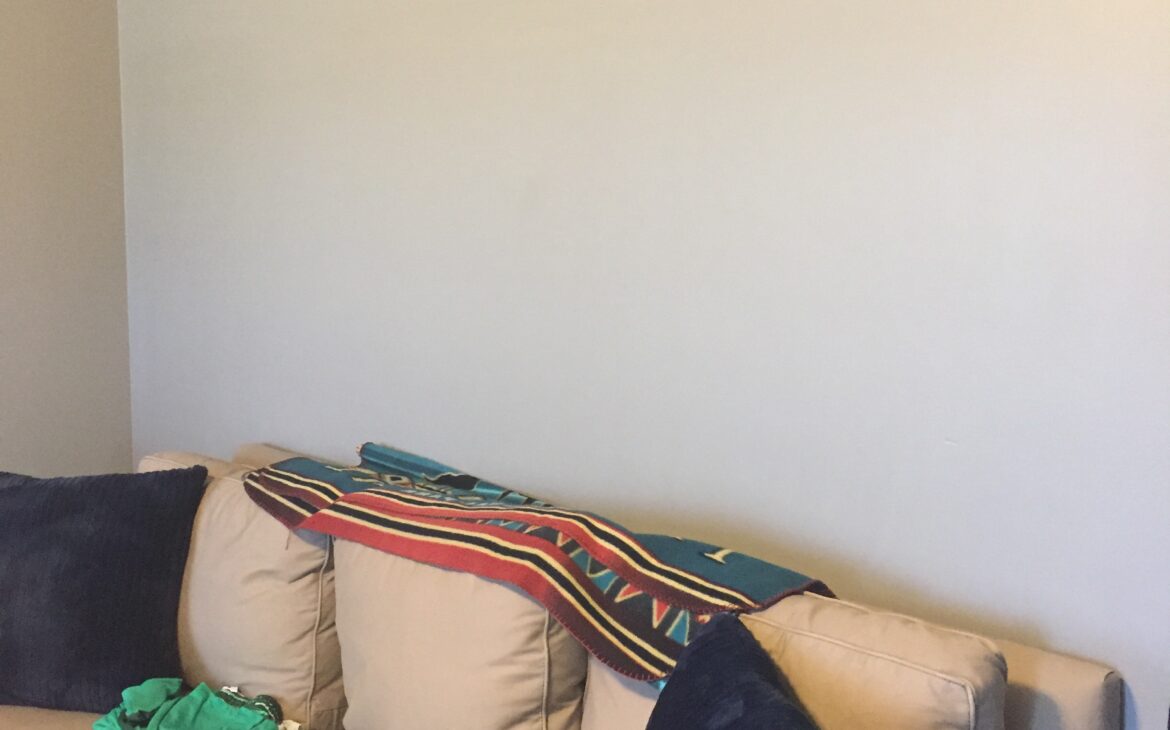 I added in some industrial looking shelves so he could later display his awards and favorite things. I found the industrial pipes from Amazon in a set of 6. I didn't use all 6 but these are the 12" length so my board would fit on the pipe.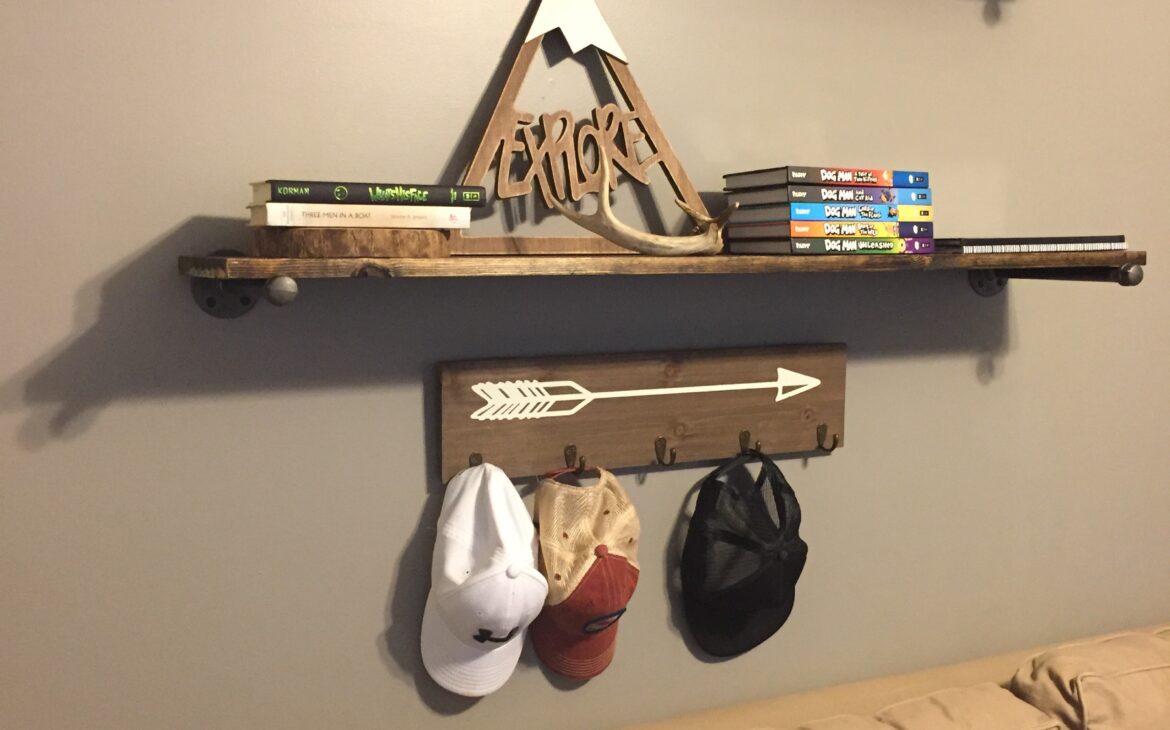 I used shelving from Lowes in an 8' length and had them cut it in half. Once it was stained, it was ready to install. I made sure these were in the studs and with this length is worked out perfect.
Here are the links for the industrial pipes and what I used to install. <affiliate link>
I added in wall décor and accessories to make the space his own.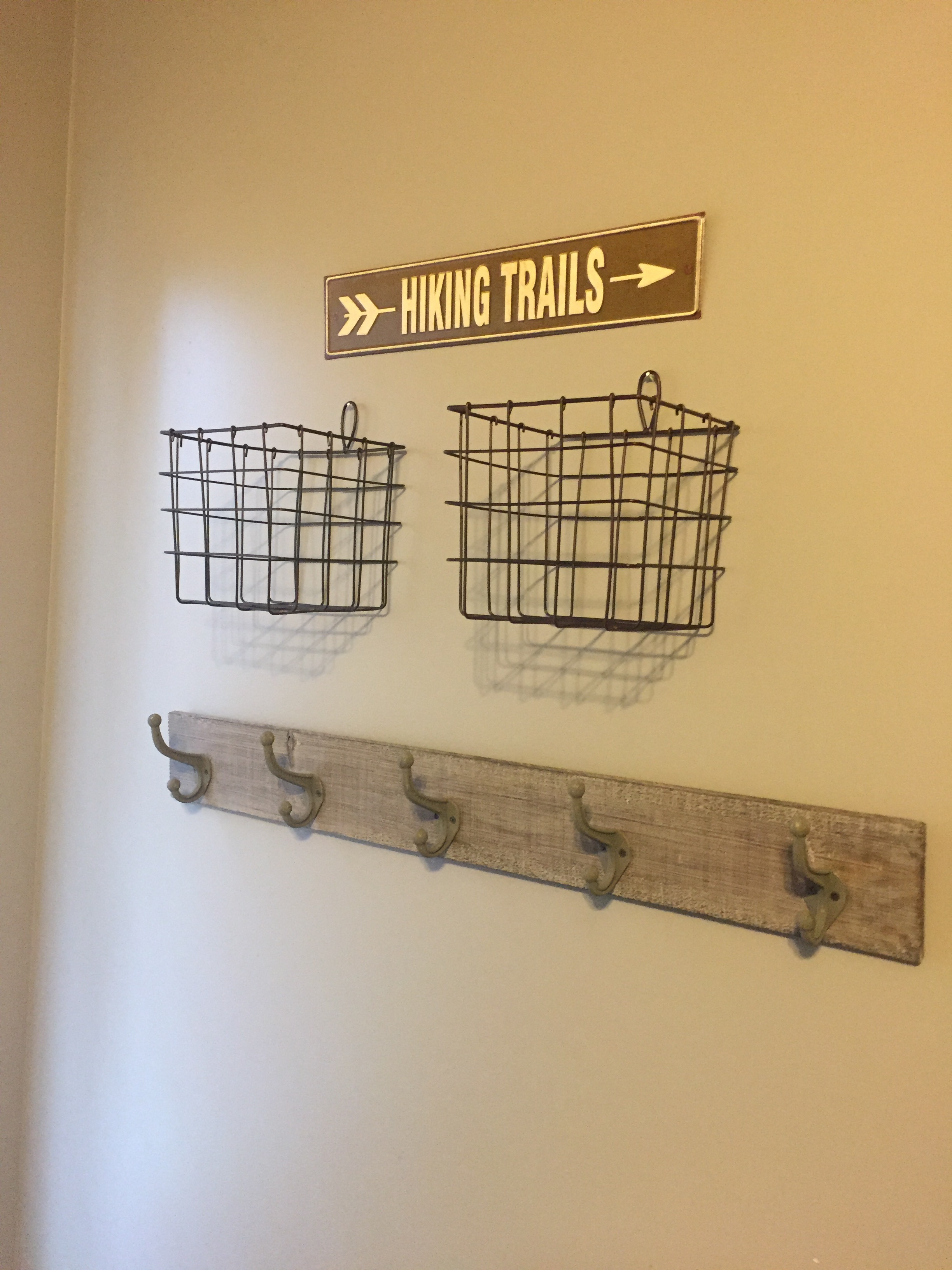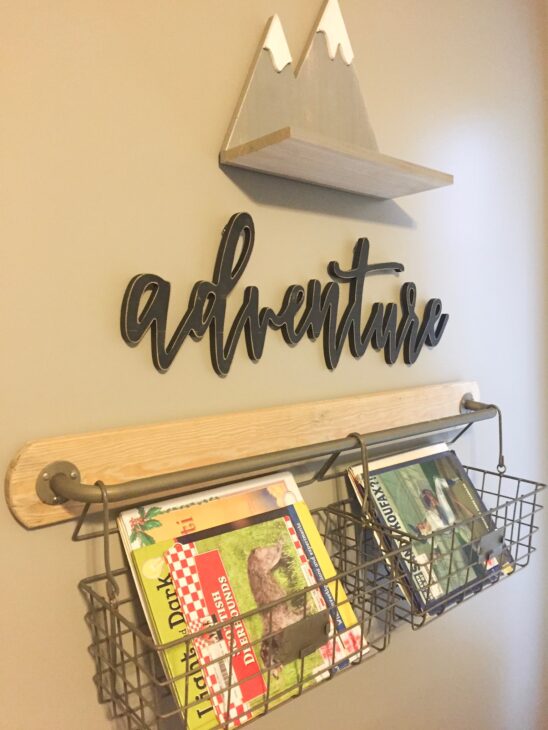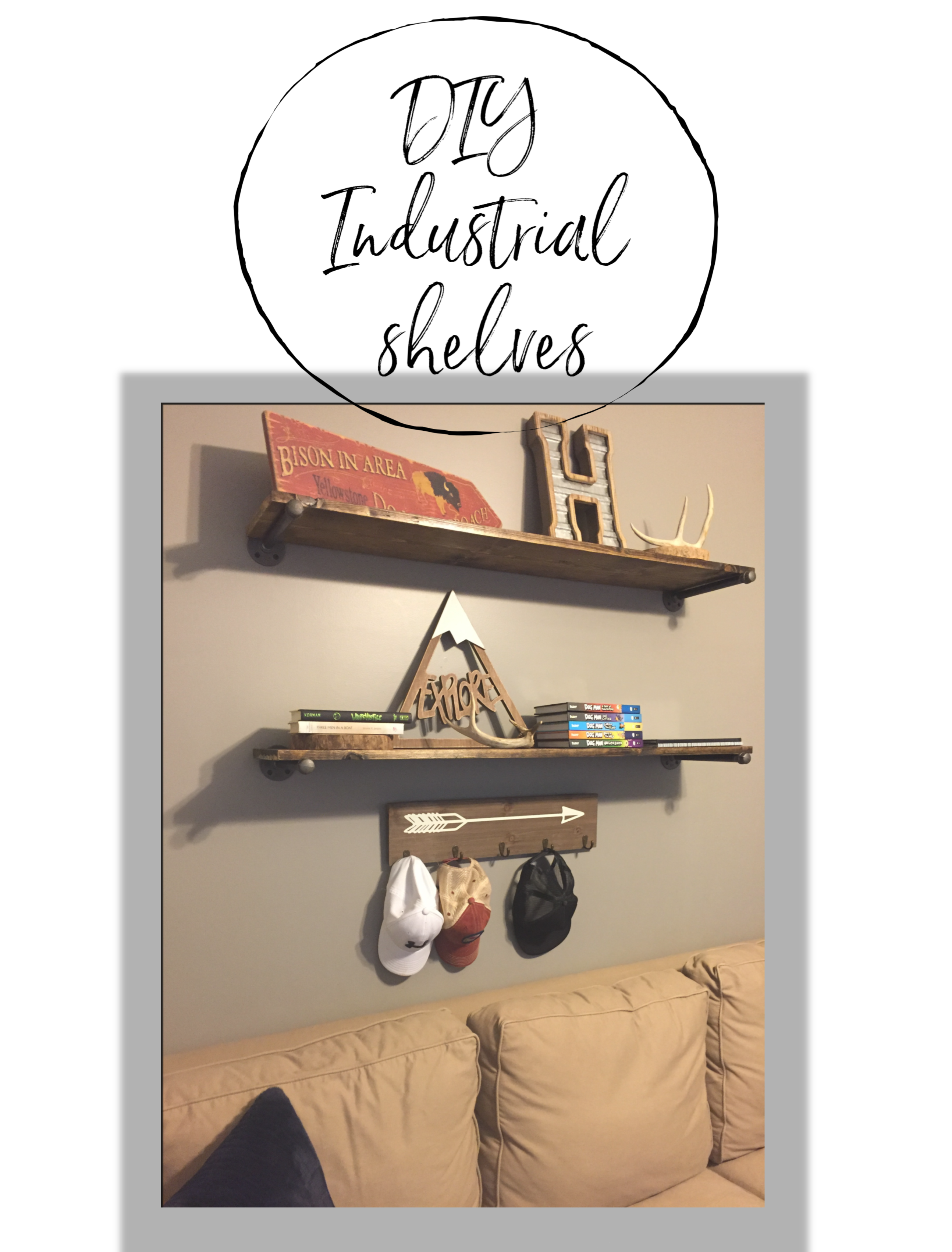 Girl's Room
For the little girl, we went a different route. She needed a big girl bed and make the space grow with her to her teenage years.
First of all, the Mom handed me an inspiration pic that she wanted to try and see if we could incorporate some of the same design elements.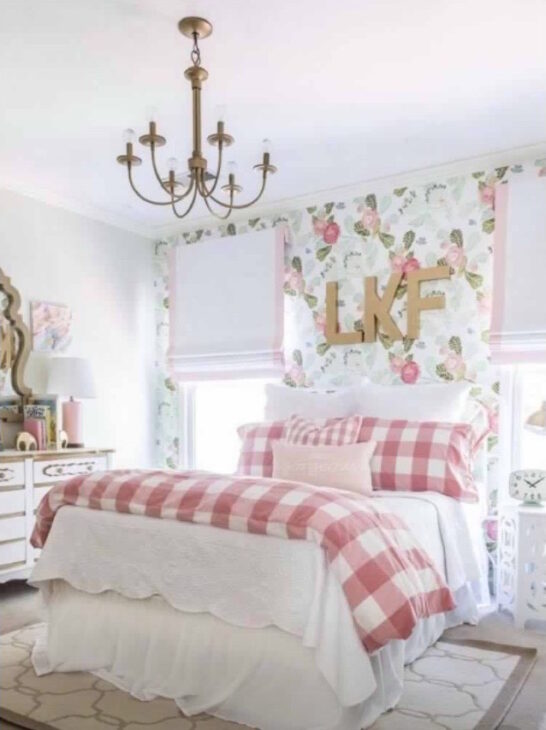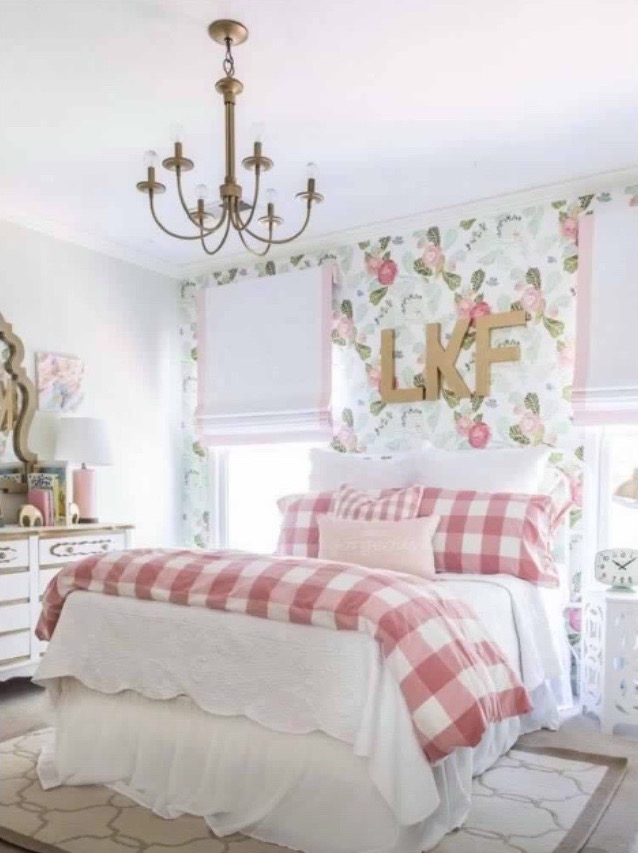 I started looking at removable wallpaper. If you have any age to you at all, you have probably taken down wallpaper at some point in your life. Hence, why I mentioned removable wallpaper. Let me say that wallpaper has come along way since it was popular in the late 80's. We have begun to see a shift in bringing back wallpaper. With what we ended up ordering, it was so much easier to put up than what I remember my Mom doing all those years ago.
She wanted one wall of the wallpaper, so I began to work on the design plan based on the wallpaper she chose. I added in a few accessories, bookshelf, wall art, and toy storage for her.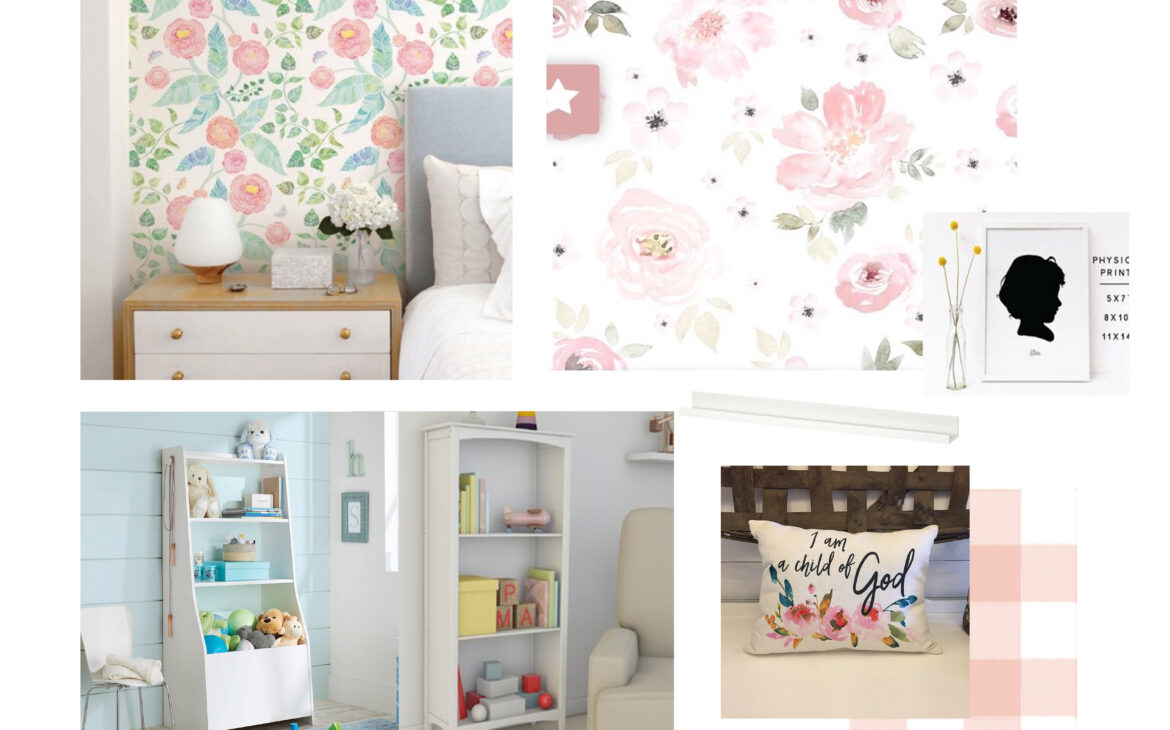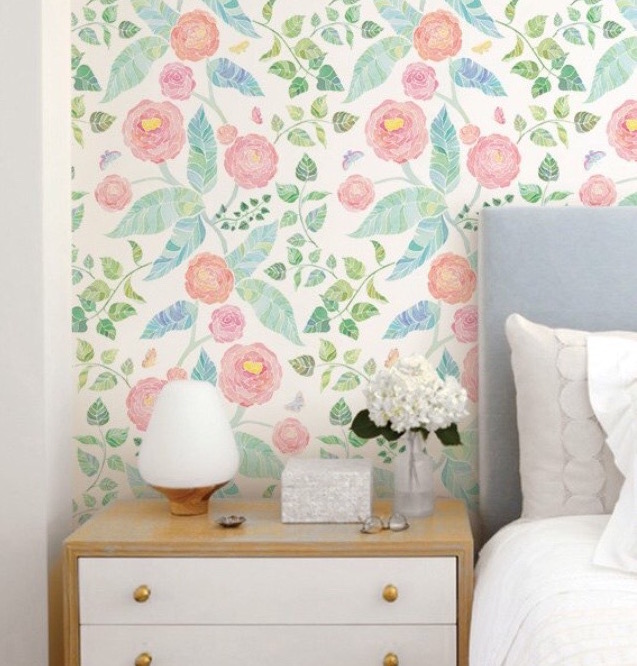 The wall paper was so pretty going up. Just girlie enough for her young daughter, but will grow with her for years to come.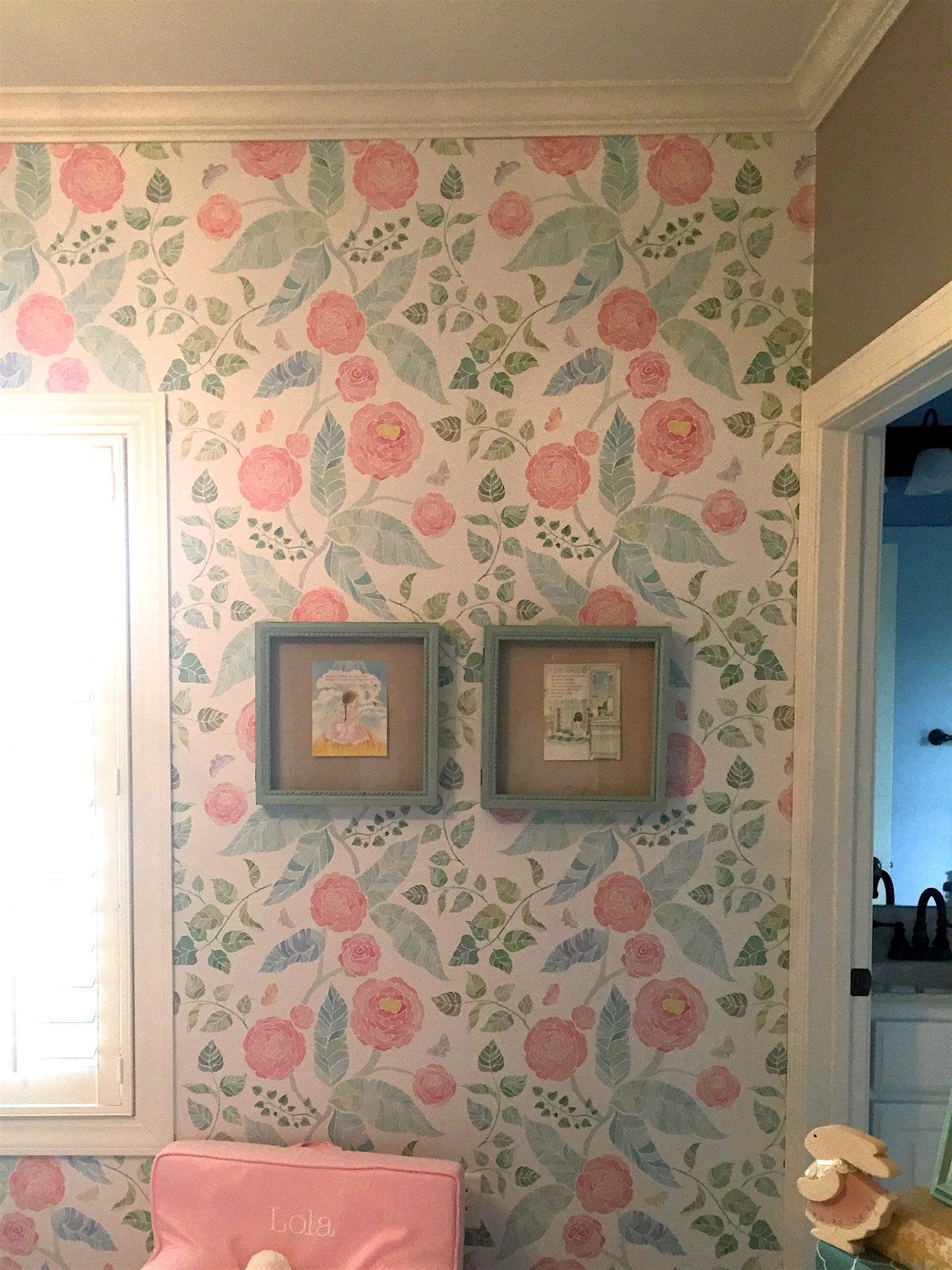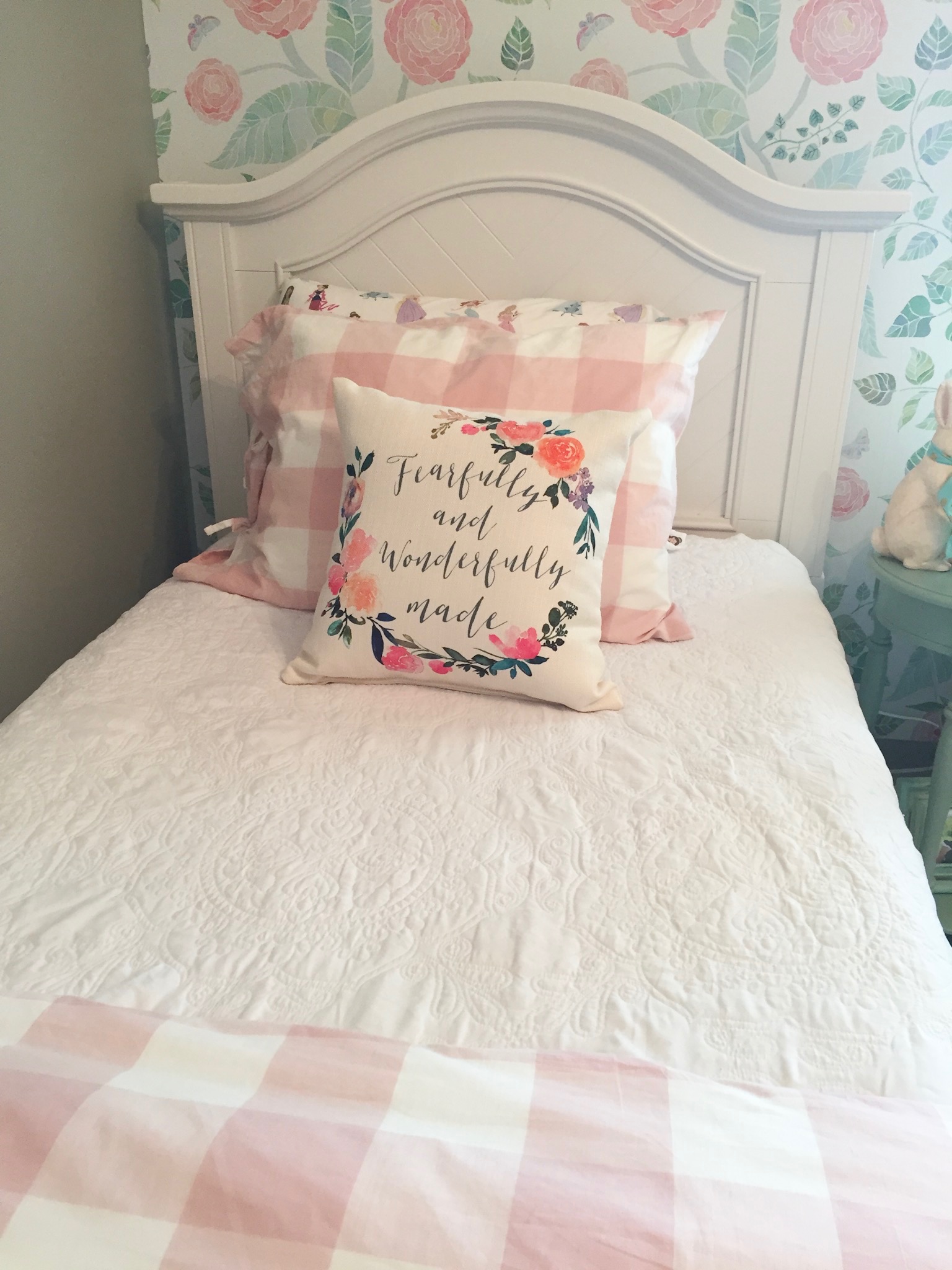 Here is what the room looked like Before.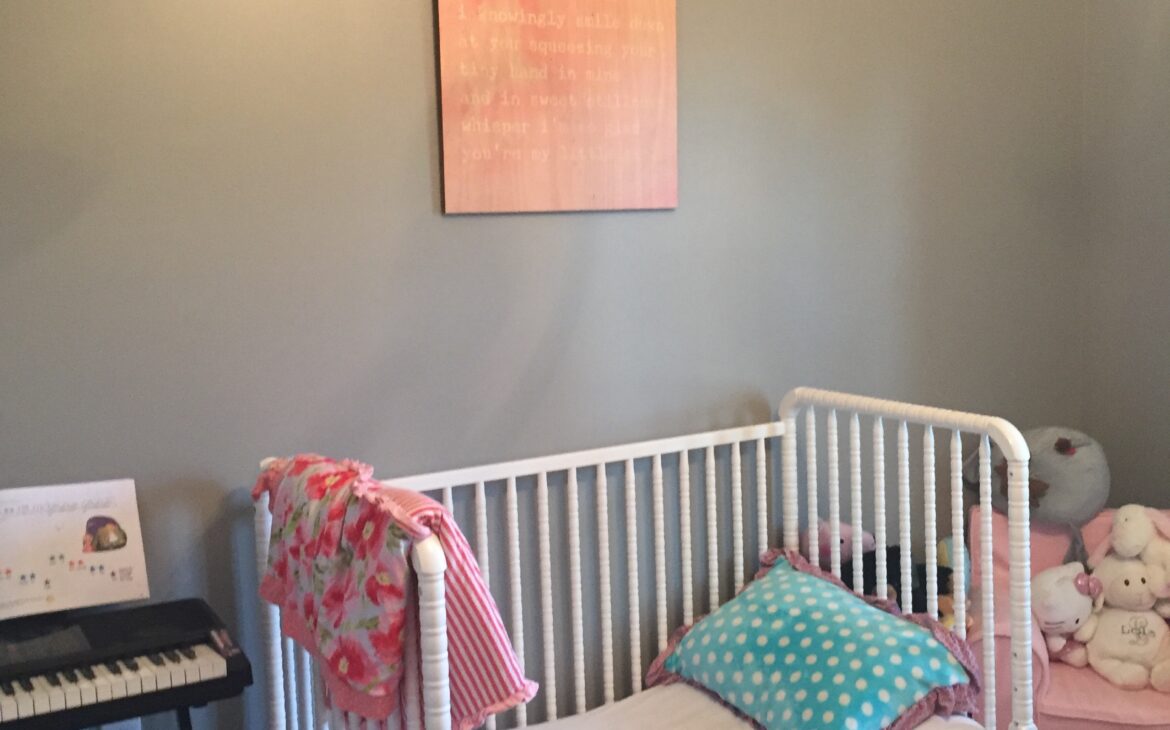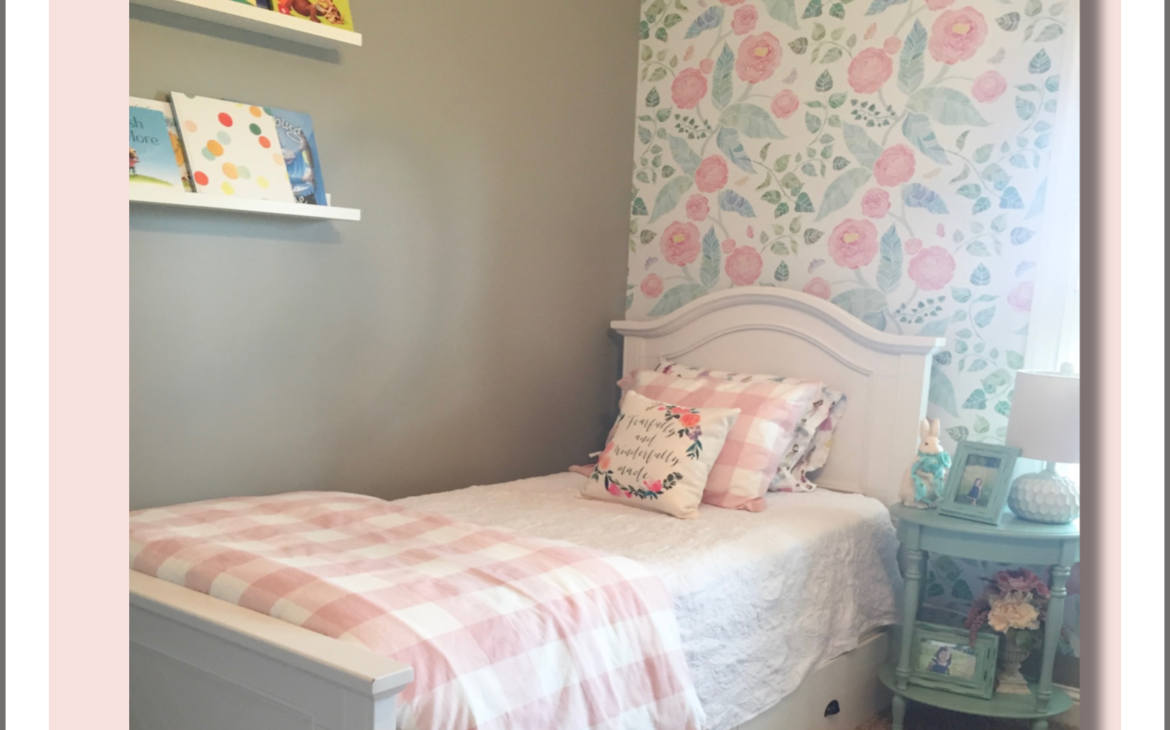 Both kids loved their new rooms!  For more inspiration, make sure you are following along on facebook, Instagram, Pinterest, and subscribe to email for the latest.