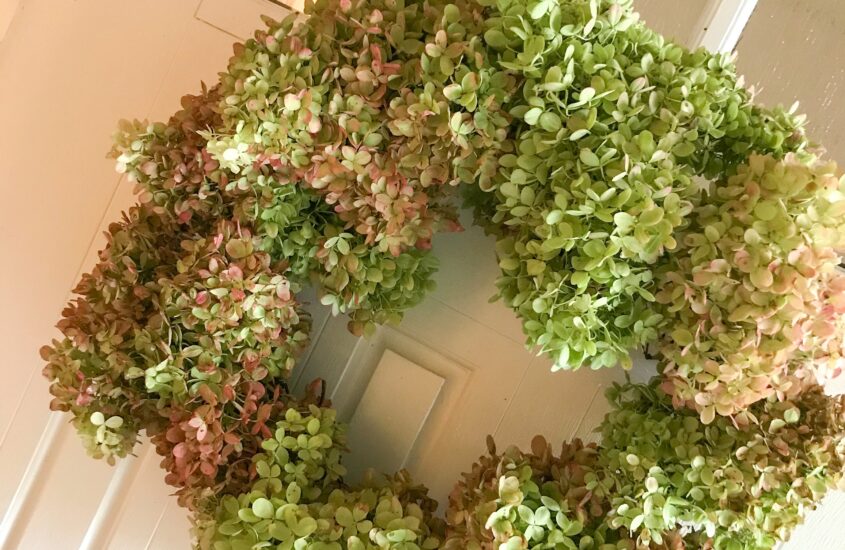 There is nothing better than an almost free project. I love hydrangeas and they are perfect for all sorts of projects when they dry. This variety that I'm using is called limelight. It has more of a cone shape bloom compared to the traditional mounded bloom of the others. I planted one a few years ago and decorated my shop with them. They look great in metal buckets, baskets, vases, dough bowls, and now I'm making a simple wreath.
This one uses the wire form from dollar tree. I had this one already and grabbed a few other supplies that are listed below.
Supplies:
dollar tree wreath form
floral wire or paddle wire
hydrangeas
This is how many I picked off of my bushes which has now increased to 4 of this particular variety. We won't discuss how many hydrangeas I have planted on one side of my house…..
You can see the ones that have started to turn a little pink are the ones that I use in the wreath. The others I put in a vase of water inside the house. I didn't pick all of them by any means so the bush still looks full. This would be a great plant to try in your yard. I highly recommend it because it blooms most of the summer.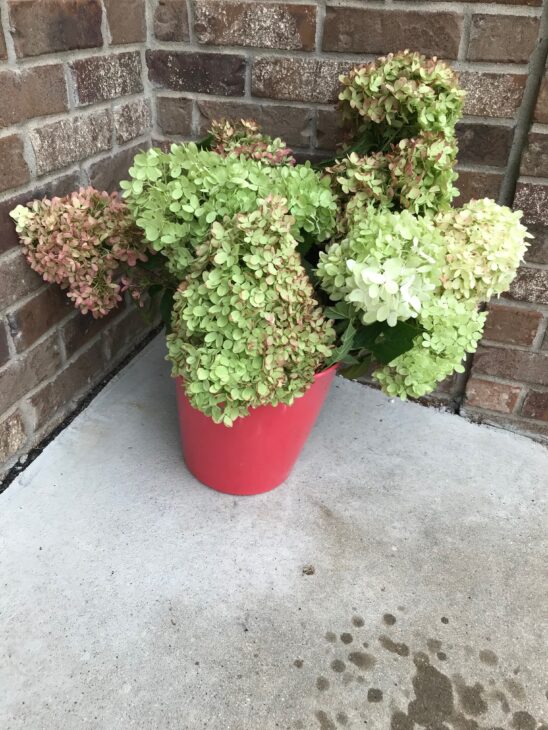 Here is the sped up video of me making the wreath. Its about 1 minute long so you can see how easy it was.
This is super, simple way to add in some fall to your front porch!
Make sure to Pin the photo to Pinterest!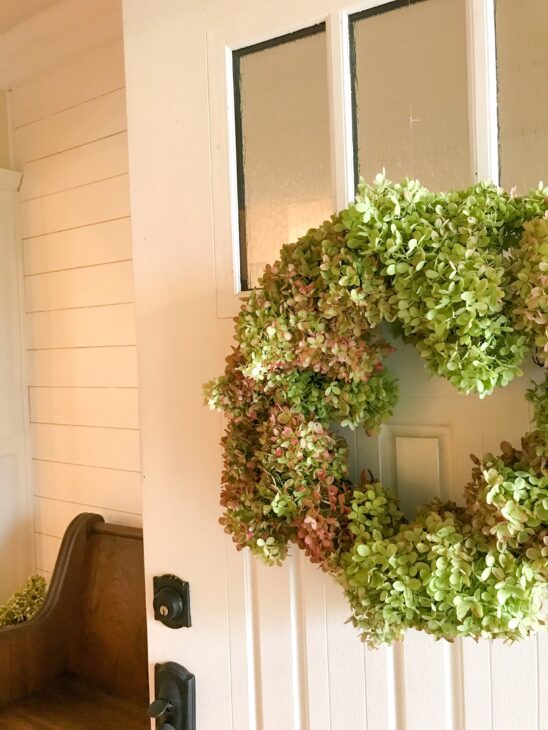 In case you want to check out more of my fall posts…. click here and here
For more inspiration, make sure you are following along on facebook, Instagram, Pinterest, and subscribe to email for the latest.