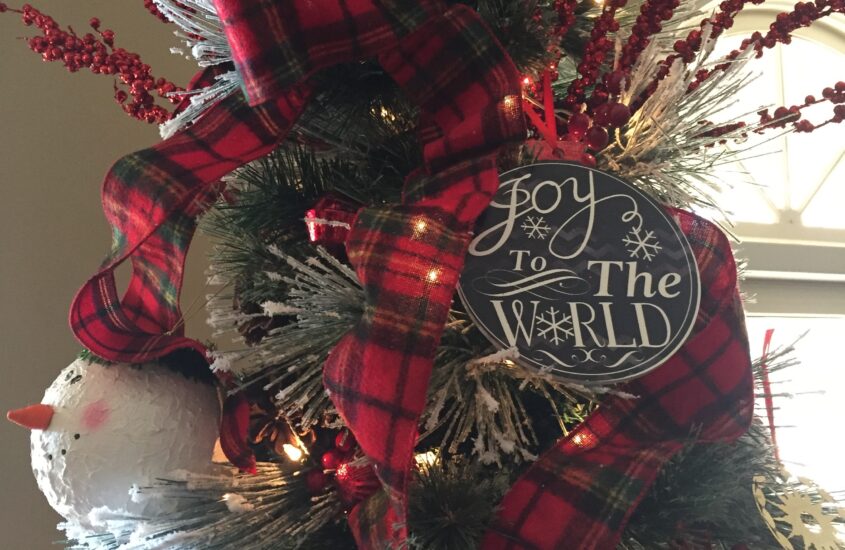 What is usually the first thing on everyones' list for decorating for Christmas? THE TREE
Its true! That's the first thing that I want to get accomplished because of the struggle to get it down, put together, fluffed and the lights working. I had so many intentions this year of getting all of my decorating down the first part of November but it just did not happen. Truthfully, it was the first part of Dec before I was able to get my family room tree finished. It sat bare for weeks!
But I did so many trees this year for clients that I thought I would share those with you today!
This first one has a mix of red plaid bows, snowmen and so many cute ornaments.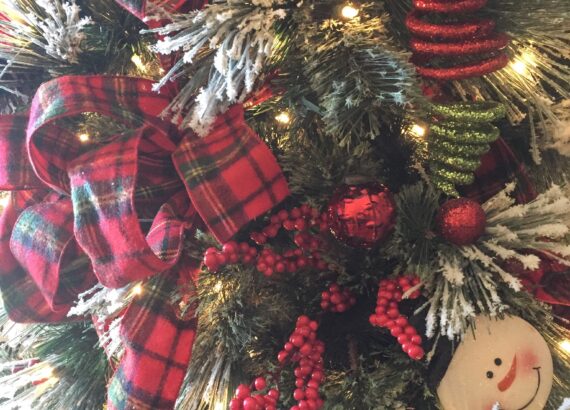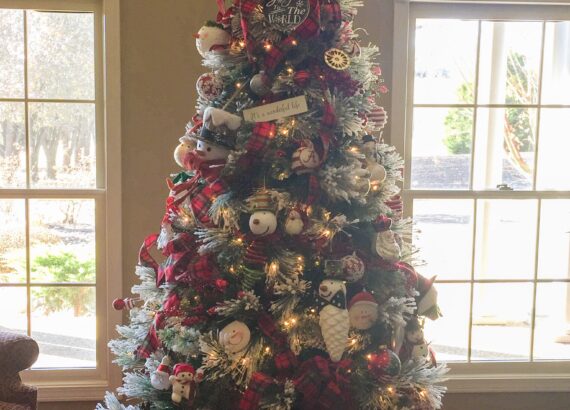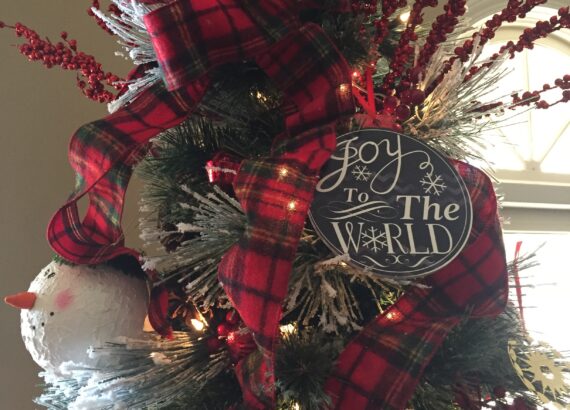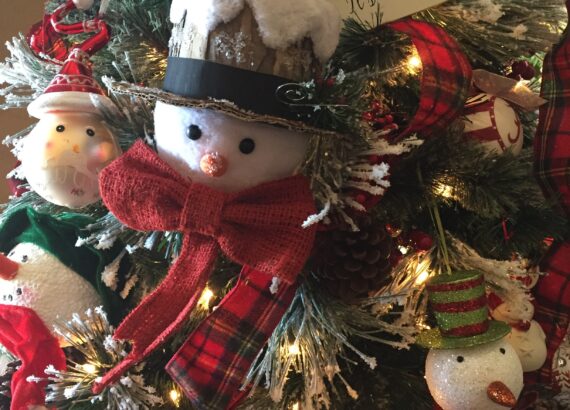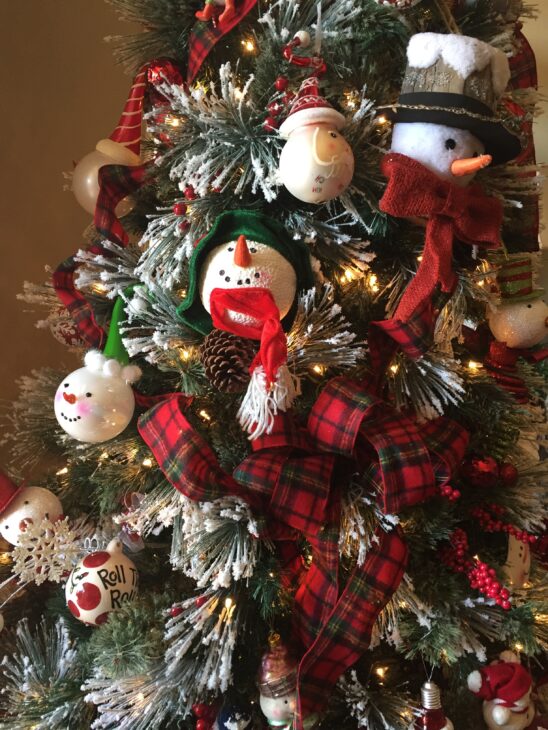 This flocked tree was a slim one tucked in the entryway. I added all of the metallic ornaments and picks that she already had. With this project, I used what Christmas items she already had and just fluffed and filled in trees.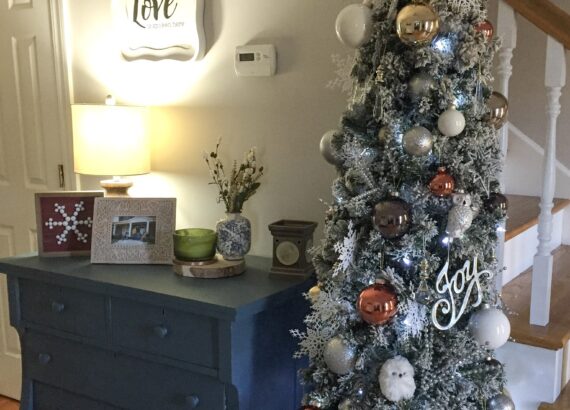 The next tree is very traditional tree filled with family ornaments. I simply added a few white tallow berry picks and cream ribbon to tie everything together. She had this large modern wreath for over the fireplace.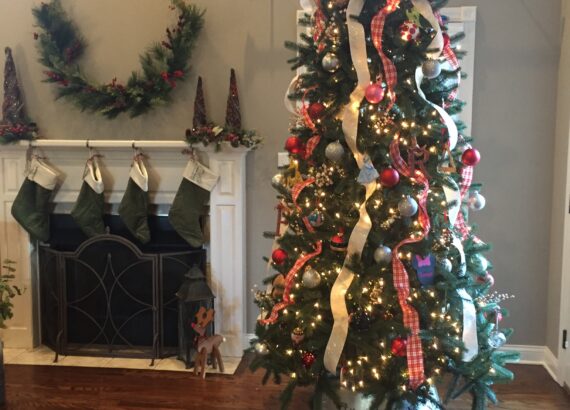 I love the whimsy on this one. She had a lot of large pieces that she wanted to use but not a huge amount of wall space to add to. I decided to several of the large pieces like the Santa and signs actually in the tree.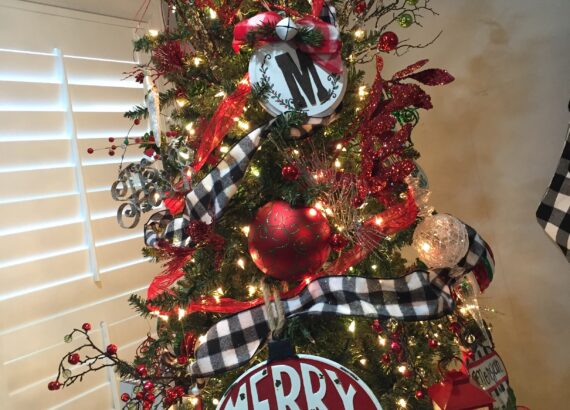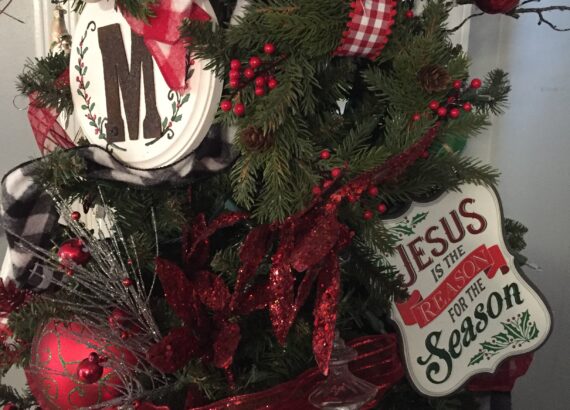 This one also was a very traditional tree with lots of family ornaments. I worked with what she had in ribbons, ornaments, and picks.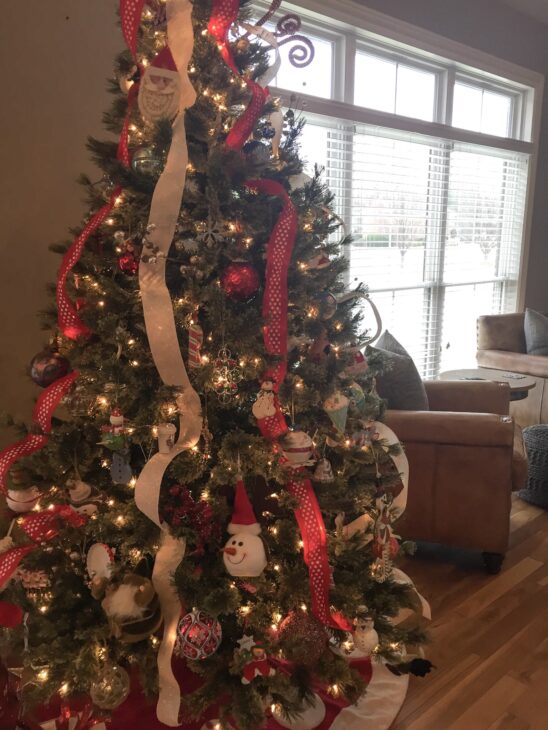 Hopefully next year, I will be able to document the ones I do much better. I loved doing these projects for clients and working hard to make the holidays easier on them.
Make sure you are following along on Facebook, Instagram, Pinterest, and sign up for email so you don't miss a project!!