Trick or Treat Candy Corn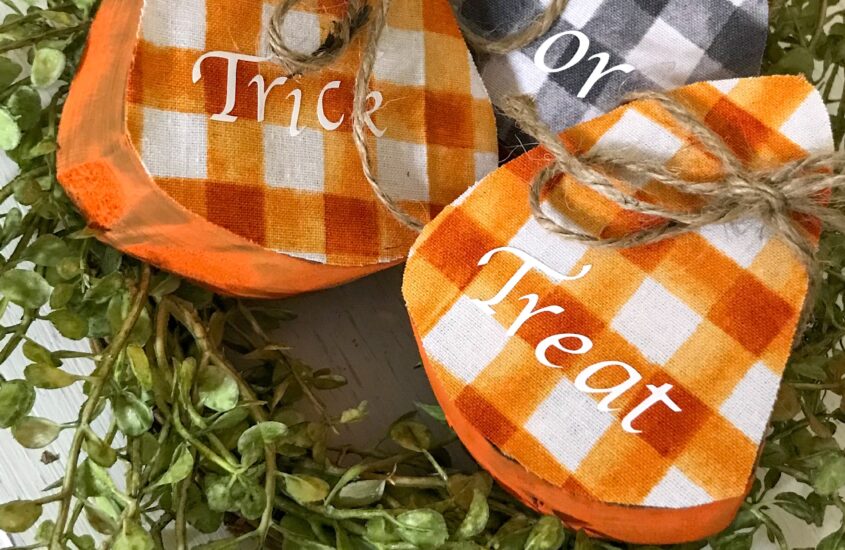 These little trick-or-treat candy corn would be perfect for a 3 tiered tray! I don't do a ton of decorating for Halloween but these turned out so cute, I thought I'd share. They are small….only about 1 1/2″. You can adapt this project to any size you'd want.
My husband found this iron on transfer paper in a pack of fall colors from Walmart. So I decided to use it on this project. It came in a pack of 3 different prints, orange gingham, orange/grey plaid, and grey gingham.
Here is what the scrap wood looked like: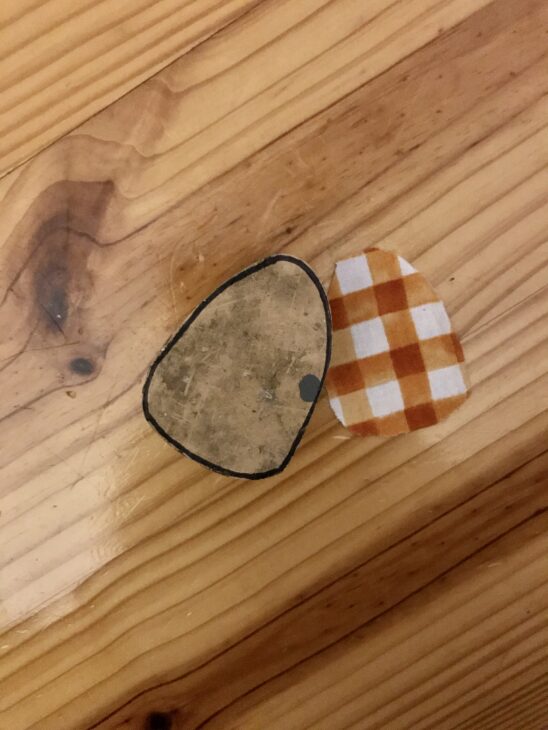 Supplies:
Scrap wood in a triangle shape
iron on vinyl or scrapbook paper
Vinyl letters (trick or treat)
twine
orange craft paint
Like with any project I do….use it to inspire you and make it your own! Here the basic steps
1. You will just need 3 pieces of small scrap wood about 1 1/2″ tall and then round over the edges with the sander.
2. Grab the iron on vinyl or scrapbook paper and trace the shape of the candy corn.
3. Cut out the fabric or scrapbook paper with scissors.
4. Glue over the top of the scrap wood. You could use heat to get the iron on to stick.
5. I cut out the words trick, or, treat with my small Cricut. I didn't have transfer paper over the vinyl so I grabbed an exact-o knife and lifted the letters. Placed them on each shape.
These needed a little something else so I grabbed twine and tied around the top. This just finished out the cuteness of the project. This is a super easy DIY that you could do in a short time.
Make sure to save to Pinterest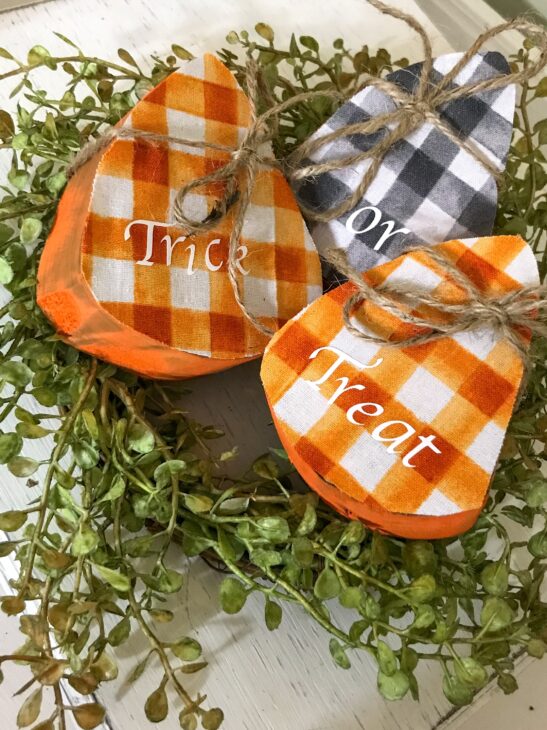 Check out my other Fall Projects here and here.
For more inspiration, make sure you are following along on facebook, Instagram, Pinterest, and subscribe to email for the latest.